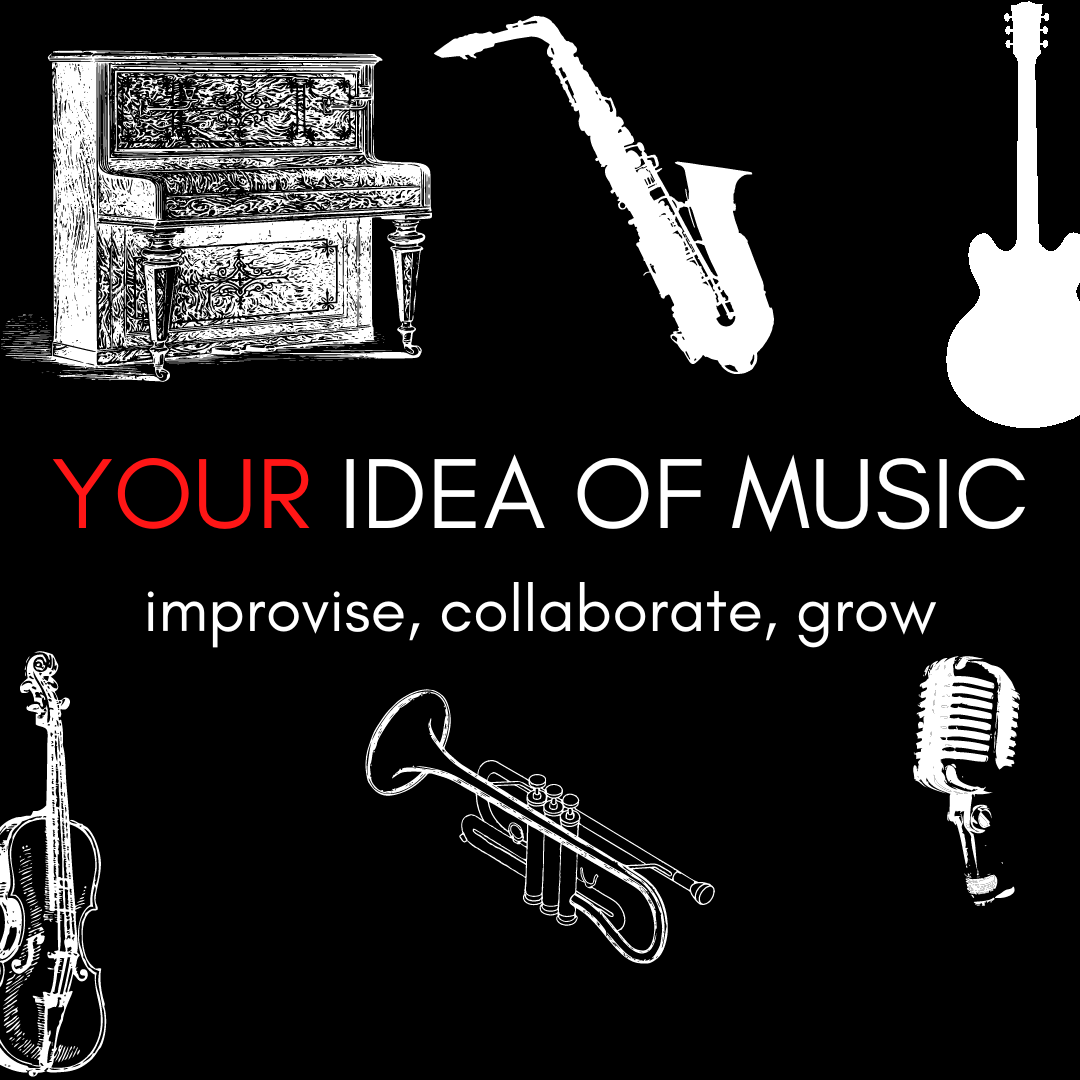 Course: YOUR Idea of Music
Day and Time: Wednesdays at 7-8:30pm
Length: Ongoing class, optional re-enrollment automatically on a monthly basis.
Cost: $100/mo (no charges made until we confirm this is a good program for you!!)
** Some materials costs may be required if the group pursues copyrighted music
About the Class:
This ongoing class is designed for intermediate-advanced students. All ages are welcome and most instruments are just fine -- both group and breakout sessions will happen at class. This is NOT just a Jazz class! We focus on exploring different styles of music while learning melody, harmony, rhythm, ear training, improvisation and more.
Prerequisites/Are you at the Intermediate Level?:
Familiarity and proficiency with some major scales
Basic understanding of rhythm
Interest in learning in a group setting with other instruments
Ability to study written, practice and listening materials
---
Hear Our Teachers: What Does Teaching Music Mean to You?
---